Saturday, January 26th, 2008
This is a panorama I took in the early morning of 30.10.2006 in Tashkurgan (3,600m) when I was travelling from Kashgar, China to Sost, Pakistan. The bus stopped here overnight before crossing the Kunjerab Pass – the highest border of the world – the day after. I was remembered of this place when watching The Kite Runner yesterday evening. Many scenes play below the fortress of Tashkurgan from where this panorama is taken.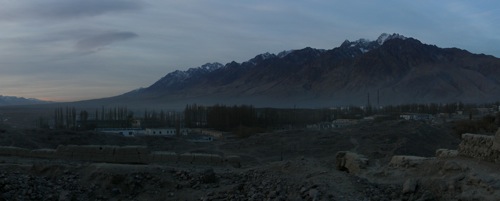 Update: Michael from china.notspecial.org has just put up a nice picture showing the fortress itself from a different viewpoint.